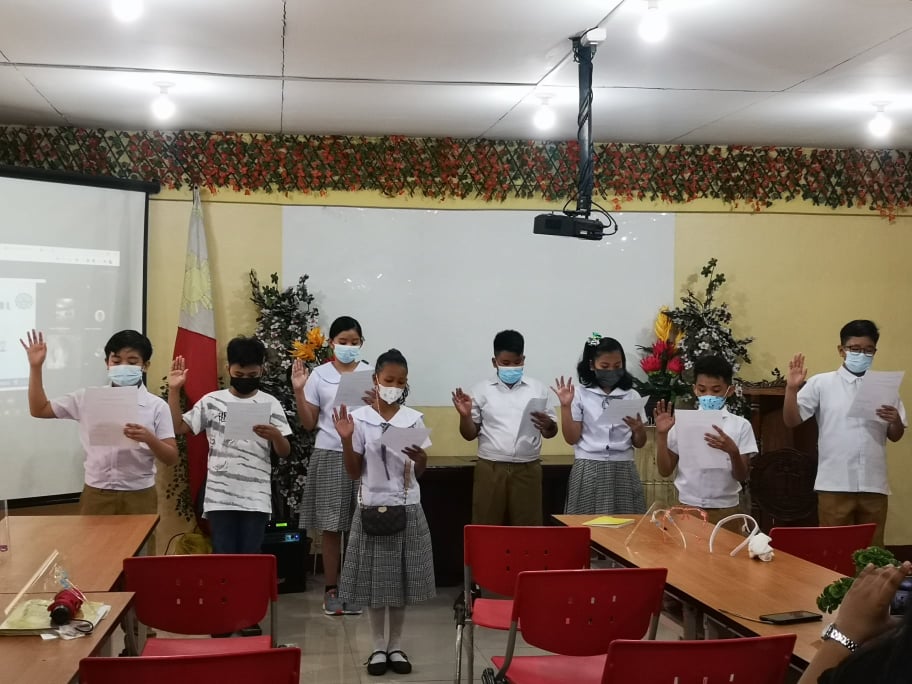 In any institution, company, or group it is vital to have a leader. Rivera Village Elementary School believes in having a leader is essential that's why the school has Student Pupil Government. Even amid the pandemic and the new normal way it didn't stop the school to have a new set of student leaders that will help to uphold all the mission and vision of the school.
Last October 15, 2021, Friday at 2:00 in the afternoon at the conference room of Rivera Village Elementary School held the SPG oath-taking Ceremony led by Mrs.Maria Victoria Q. Capua School SPG Teacher Adviser. The program started with the preliminary activities which are Opening prayer to be followed by the singing of the Philippine National Anthem then the Pasay Hymn lastly the RVES Hymn thru video presentation. Mrs. Normalyn H. Miguel as the appointing officer initiated the oath-taking ceremony. Carl Jaeron Z. Valmeo SPG delivered the very first presidential speech, he also presented the new set of officers.
And to sum up the event the School SPG teacher adviser Mrs. Maria Victoria Q. Capua delivered her closing remarks. The success of the said event was none without that day Master of Ceremony Mrs. Renelyn T. Pinapit. Just like what Spiderman said, "With great power comes great responsibility" may this new set of Student pupil government of RVES uphold their responsibility and use the power they have for the benefit of their classmates and specially for our dear school Rivera Village Elementary School.
To all the new set of Student Pupil Government Officers Congratulations and God Bless!