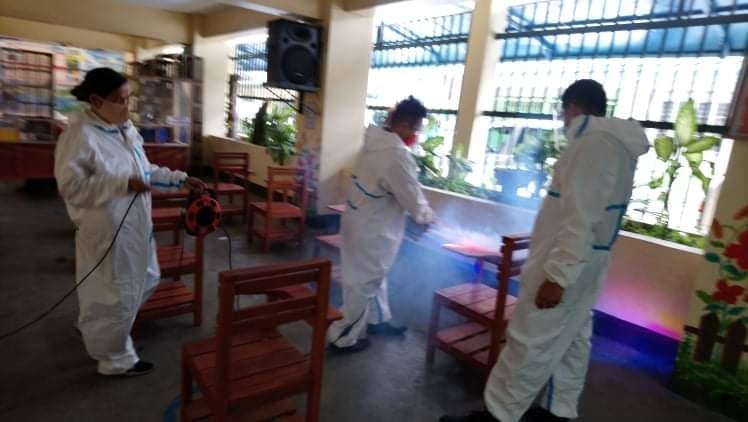 Since 2020 the start of COVID-19 Pandemic, Rivera Village Elementary School remains a COVID-19 free school.
The school launched this project, "Malinis at Protektadong Paaralan ng RVES, Iwas COVID-19." spearheaded by Mrs. Anicia E. Monton, the School Principal.
The project was enjoined by all non-teaching personnel who were reporting to school to minimize the spread of the virus.
Some of the activities done were the following: 1) Regular disinfection of the Schools; 2) Temperature checking; 3) Regularly hand wash and Sanitizing; 4) provision of alcohol dispensers in the wash area, comfort rooms and offices; 5) Conduct of webinars & Seminars to Non-Teaching personnel; 6) Wearing of face mask / face shields and PPE's during distribution and retrieval of modules; and 7) Daily Log Inbound and Outbound persons for contact tracing.
This project achieved a positive result in minimizing the spread of the virus.