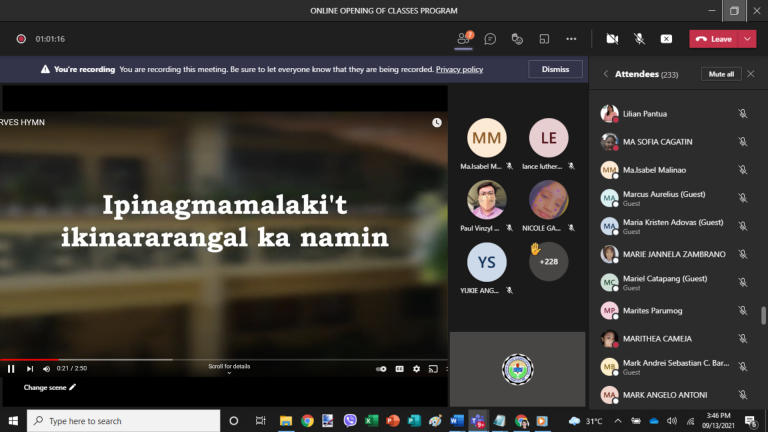 According to RVES history, school was a "Marcos Pre-Fab" type courtesy of Mayor Jovito O. Claudio; Mayor of Pasay City, 1970.It had three grade levels, grade one to three.
Celebrating the fact that RVES has been in existence for 50 years is a wonderful time to get the community involved or yet another time. We should have planned for a celebration.Due to pandemic that we are facing right now, hesitations struck down.Frightened to get involved in the celebration.
But still collaboration of brains and efforts are still there. With regards to school projects that our
diligent and dedicated principal, Mam Anicia E. Monton's headship and involvement together with the teachers, parents, stakeholders, and other staff of RVES we were able to complete and uphold different school projects such as; Mini Herbarium, School Grotto, PWD Pavement, Go-Green, Classroom beautification contest and many other In progress projects. Thanks to our almighty God.
As a gift to RVES' 50th anniversary our "henyo master" JPQ(Joffrey P. Quinsayas) composed and rendered an RVES Hymn