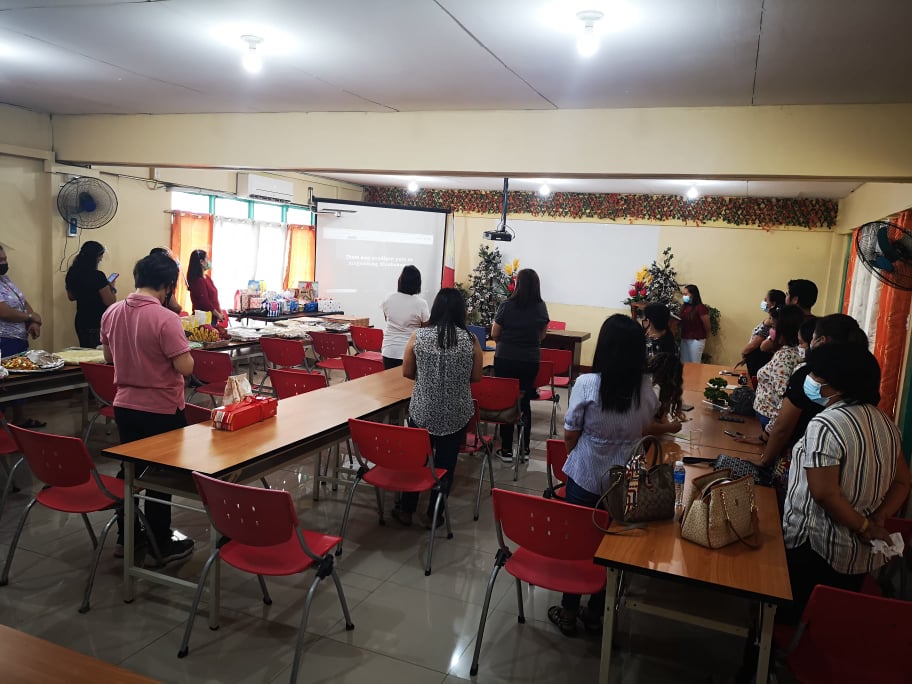 Teachers are one of the most influential and powerful forces for equity, access and quality in education and key to sustainable global development.
As The whole world is celebrating, and everybody is never gotten tired of lamenting the greatness of every teacher they know. Rivera Village Elementary School, happily celebrated the National Teachers' Day 2021 on October 8, 2021 with the theme: "Gurong Filipino Kaagapay sa Hamon, Kasama sa Pagbangon" through the leadership of Mrs Anicia E. Monton , the school principal and Mr. Joffrey P. Quinsayas, Master Teacher I/ Faculty President. This is to pay tribute to all the dedicated and hardworking teachers who never fail to deliver quality education amidst the global phenomenon caused by the COVID 19 pandemic. It was celebrated with limited face to face and virtually among the faculty members of the school.
This one-day activity was emblazed with the support of the school GPTA officers as they lead the hosting of this inspiring event. They prepared raffle prizes and gifts for all teachers as an appreciation for their tireless efforts through out the year. Learners extended their warm greetings to all their teachers in any social media platforms like Facebook, facebook messenger, tiktok, twitter and text messages. Despite the limitations brought by the ongoing pandemic, RVES was able to hold a simple yet unforgettable Teacher's Day. This fun-filled day helped ease the busy days of all teachers for a while, as they were reminded how noble their work towards making a mankind. This celebration rekindles the passion in every teacher's heart as they see the important role, they play in shaping up human race. Teaching is a very noble profession that shapes the character, caliber, and future of an individual. Hence, teacher continuously inspires students as role model, an influence that goes far beyond academic achievements.
Teachers, we appreciate you. You don't just teach- you prepare learners the road ahead as you make a huge impact in their lives. Happy World Teachers' Day to all teachers around the globe!